About Us
AnandLok, across The Ganga is a retreat centre specialized in organizing yoga and meditation retreats. Close enough to attract guests from cities and remote enough to provide quietness, nature, peace and greenery. Cross River Ganga via boat and walk uphill for few hundred mtrs you will reach our special place, our sacred gardens.
AnandLok, across The Ganga - Bliss in paradise
To recharge, reconnect rediscover the blissful energies within green nature will refresh you organic salads and veggies will nourish you, flower gardens will delight you.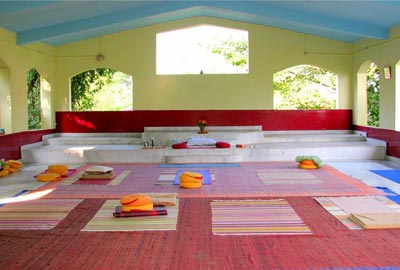 What Our Clients Says About Us
""
Hear what others say about us.An absolutely wonderful place. I have been there and look forward to returning.Truly magical, right on the Ganges and surrounded by the Himalayan Mtns.The perfect place for deep sadhana. The staff are loving and accommodating.
David Cronin, USA